OPTILINK cloud

optimize

process.
OEE Analysis: Optimization of availability, productivity, and quality linked with respectively short response times to changing conditions
Condition Monitoring: Reduction of maintenance costs and optimization of the equipment's productive time
Prescriptive Maintenance: Reduction of repair costs and downtimes
The cloud-based platform Achenbach OPTILINK® opens the way to the overall system networking of the various value creation stages and therefore to the optimization of the entire production process. Achenbach OPTILINK® simplifies and automates a variety of routine tasks in the production process in an efficient and cost-effective manner.
For example, continuous monitoring of the plant's condition allows easy detection of slowly progressing deterioration in plant performance, and to find and eliminate root causes early.
Correlations between product qualities in the final product and the previous processing steps can be easily derived. Thus, optimization targets can be monitored out over a whole production plant with little effort.
The software in everyday use.
ACHENBACH OPTILINK®
diverse applications with unique benefits: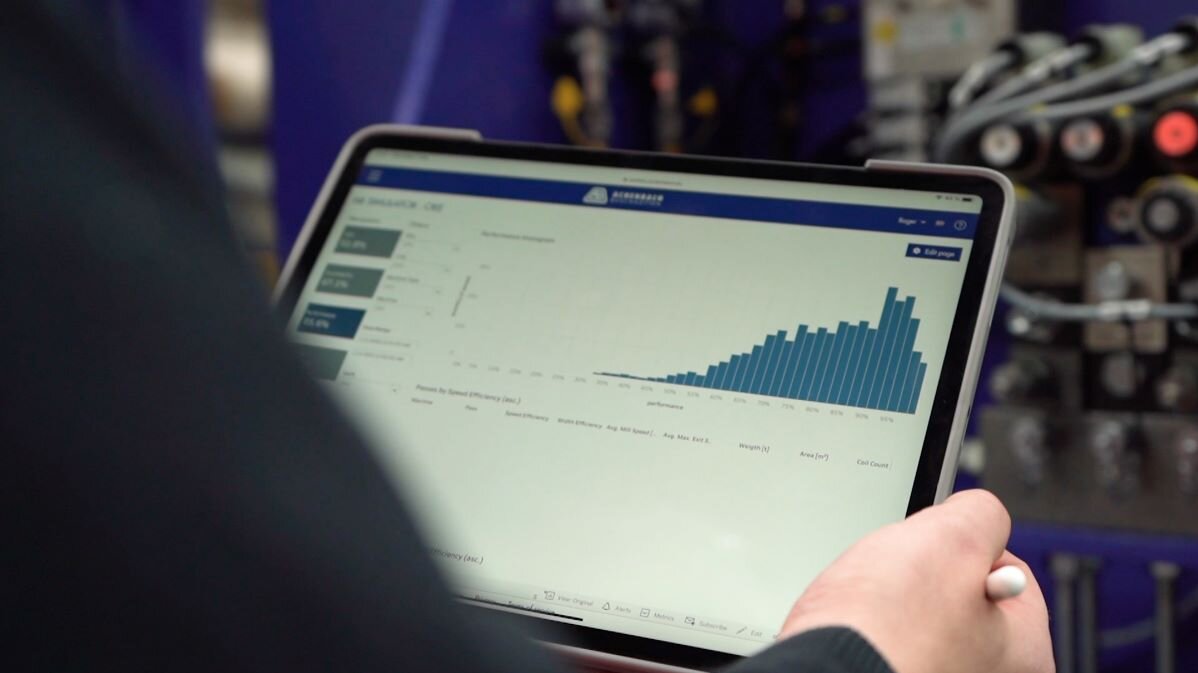 put ai to work
OPTILINK® consists of a set of matching components for data collection, advanced data processing, and information gathering with the following strengths:
Easy and smooth installation in an existing machine network
Cost-effective storage of production data
Best access performance
Powerful and user-friendly information processing with graphical analysis tools
Contact us directly. Our team is available for you.
To move forward in a modern economy, we need to step up the speed together.