Life Cycle Support
Achenbach considers its customer relationship as a long-term cooperation going far beyond individual projects (product = first-class machinery + Life Cycle Support). Supporting our customers is a continuous process over the entire operating life of the delivered machinery while familiar and qualified contact persons are at your disposal with suitable solutions at any point in time.
Life Cycle Support comprises a comprehensive portfolio of professional service and support for repairing, maintaining, and increasing the machinery performance. Individually requested services as well as support packages based on experience and tailored individually to your particular requirements are part of it.
In order to be able to work on your personal request as soon as possible and to forward it to the respective specialists of our company, please contact our 24/7 service hotline (+49(0)2732 / 799 - 111) or use the online request form.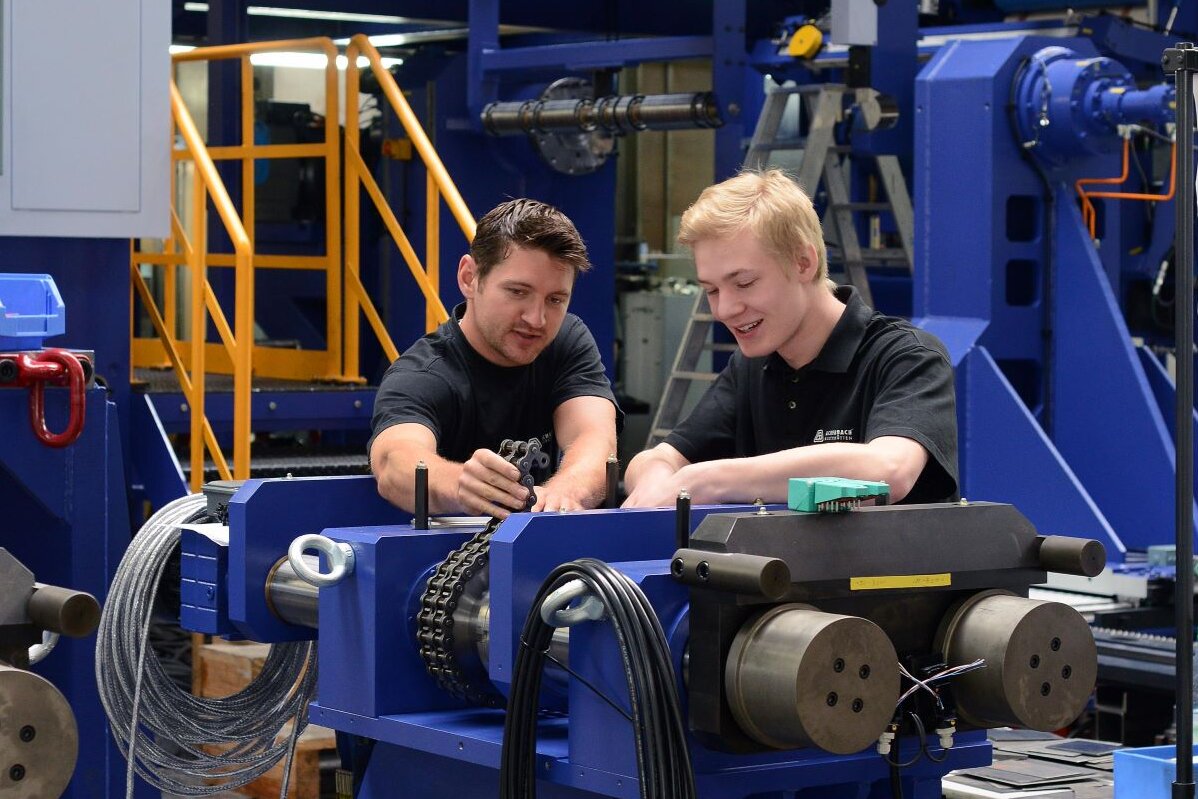 For everyone.
Achenbach's Life Cycle Support competence relates to all business units (rolling mill technology, slitting machine technology, media systems and cyber-physical system networking) and is addressed to both, operators of machinery and systems built by Achenbach or by third-party manufacturers.
As part of the Life Cycle Support a personal Achenbach contact person is at your disposal around the clock.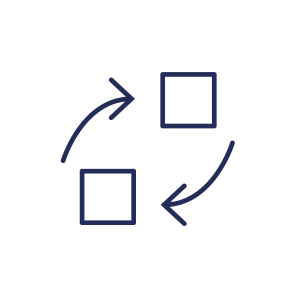 UniSpare Spare Parts Service
The UniSpare Spare Parts service always secures to maintain the machinery performance over its entire operating life. On the basis of our comprehensive spare parts catalogue we are able to identify your spare parts requirement, plan and verify it, and deliver the respective parts tailor-made and on schedule.
This applies to simple spare and wear parts, individual spare parts packages, as well as to manufacturing and special parts, consulting and assembly service included, which are in-house manufactured by us for your purposes. We guarantee you both, the availability of your parts over the entire operating life and a rapid response in cases of emergency.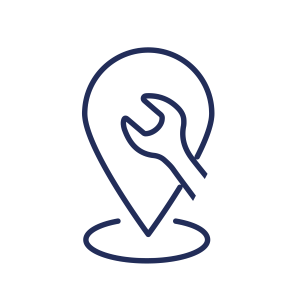 UniCheck Technical Service
In the course of a UniCheck Technical Service we offer you tailor-made solutions in order to secure a long-term performance of your machinery. Your machinery is inspected by a basis check ranging from a survey of the machinery's status to a detailed inspection of special parts.
The qualified evaluation result is laid down in a service report. Thus, we can offer you a needs-based action plan aiming at the optimization of all services and system downtime avoidance.
In case of a problem, our comprehensive service comprises also the repair of components and any kind of on-site technical support by our experienced service specialists. Therefore, longer downtimes can be avoided and your machinery availability is ensured. Moreover, our remote service offers you a quick and cost-effective problem solution in many areas.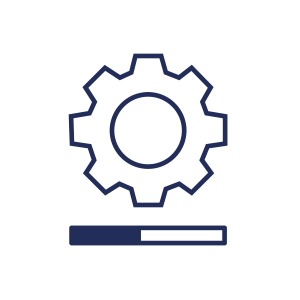 UniMod Upgrades & Modernization
UniMod Upgrades & Modernization come into question in case you want to extend or change your machinery performance. This applies to both, machinery of own origin (Achenbach) but explicitly also of third-party machinery (other manufacturer). By using new or additional technology components in the course of an upgrade you bring your machinery up to the latest technological date and are able to improve the machinery's productivity and quality at short notice and at modest costs. Thus, you do not only improve your market position but also avoid unplanned downtimes.
Great experience and expertise qualify Achenbach also for being the preferred contact for particularly demanding and comprehensive modernization tasks – no matter if the modernization task is technologically demanding, not matter if it is difficult due to the machinery's age and no matter if it is the modernization of a complete production plant (if appropriate with relocation service). Such a modernization is done in an integrative approach considering different fields of technology (automation and control systems, process systems, mechanics, and hydraulics) and normally requires a feasibility study and technological consulting.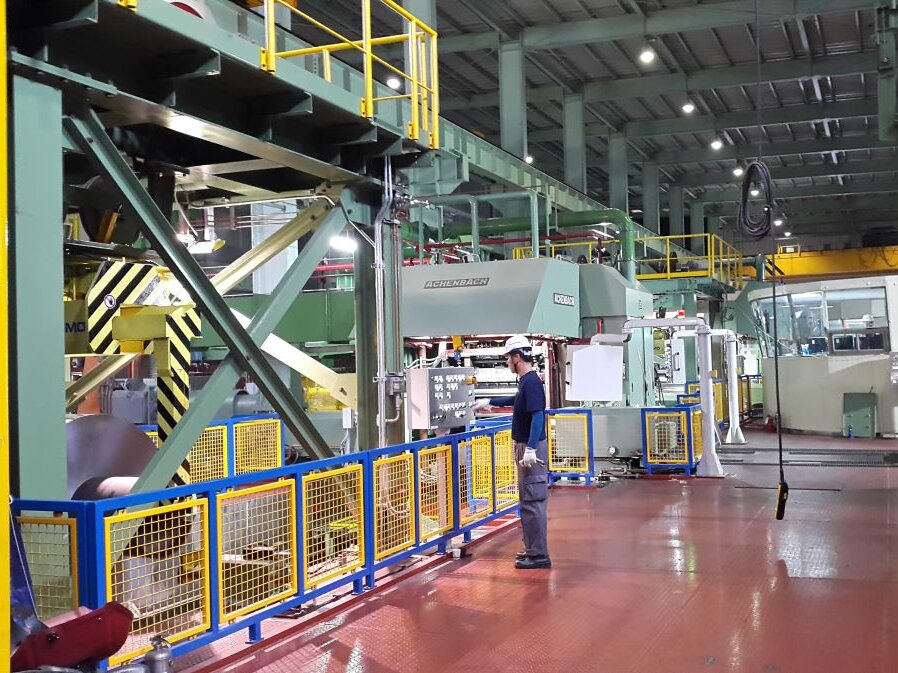 Modernization and relocation of a foil rolling mill: integration of a 1,450 mm wide machine into the material flow with 2,150 mm strip width
After defining the target mix and the assessment of potential in detail the tailor-made renewal respectively the adjustment of both, mechanic & hydraulic rolling mill components as well as its automation and control systems were executed. In order to secure a state-of-the-art performance of the rolling mill to be modernized, the rolling oil system, the rolling oil filtration system, and the electrical equipment were modernized, as well.
The order comprised assembly supervision and recommissioning on site at the customer's location.
Retrofitting of an online inspection system PHD (Pin Hole Detector) for detecting of finest holes in a third-party separator
After defining the target mix and the assessment of potential in detail the mechanical adaption of the separator and the controlling integration of the Pin Hole Detector into the existing switchboard were executed. The order comprised assembly supervision and recommissioning on the customer's site.
Result: 100 % online monitoring of the foil quality regarding finest holes, independent of measuring system suppliers.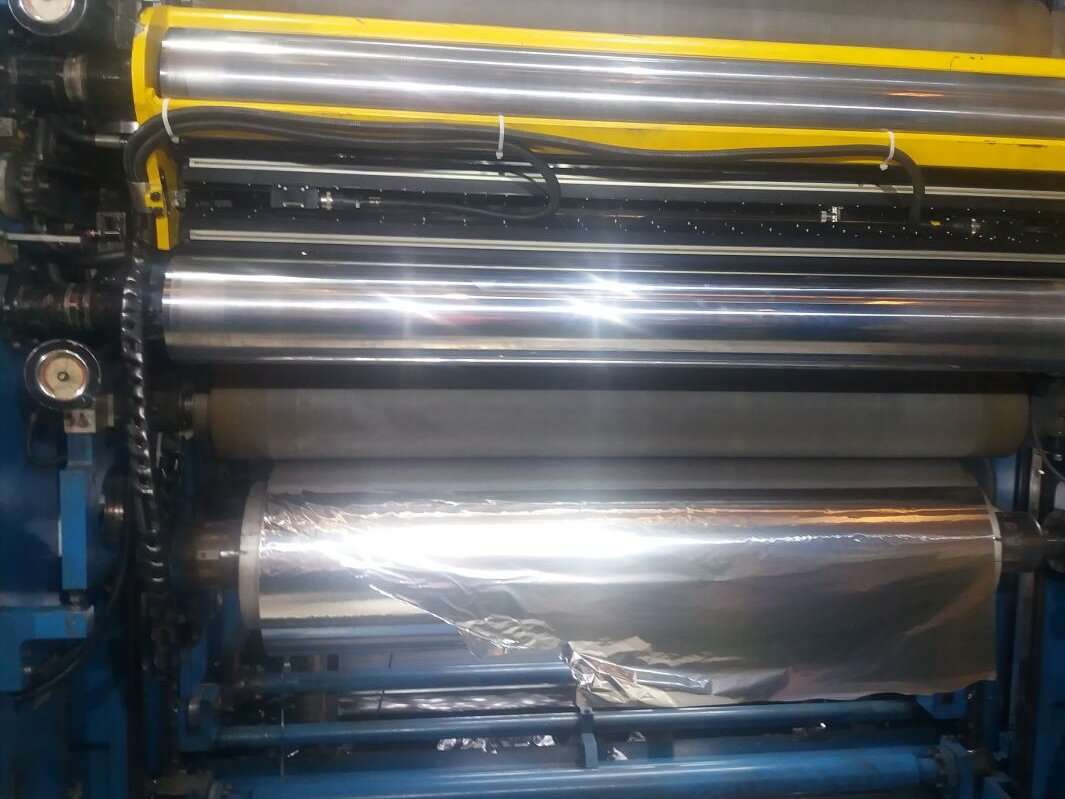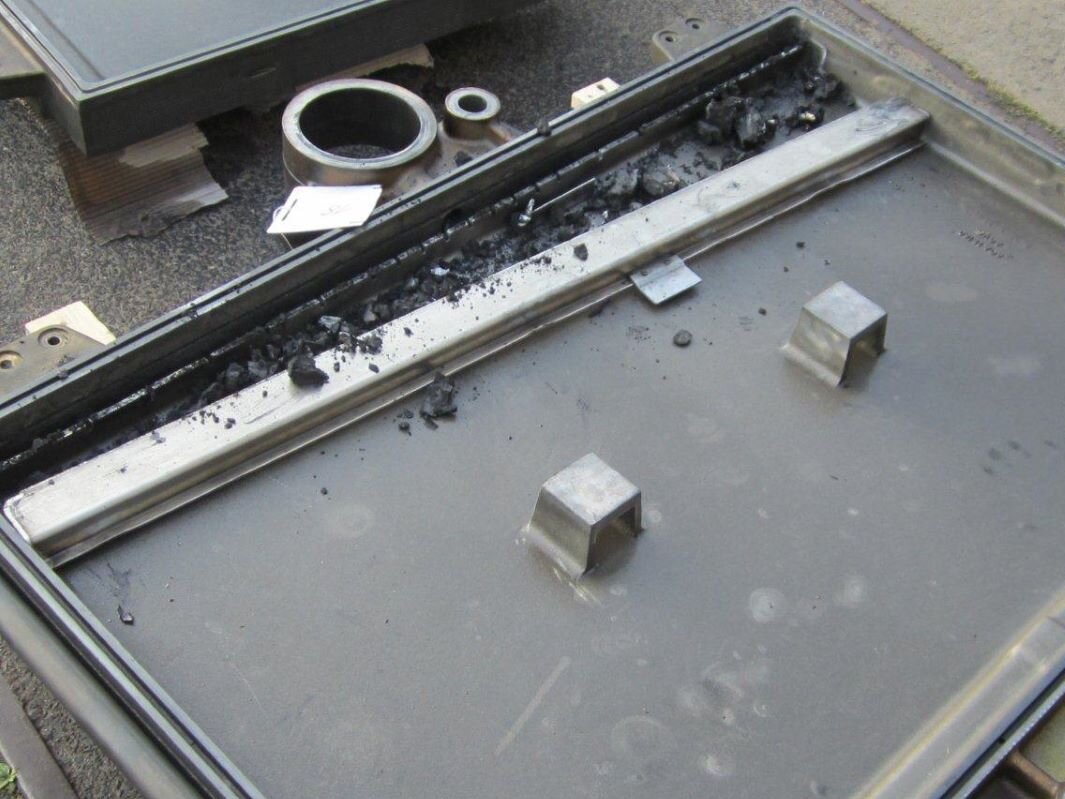 Recovery of a trouble-free and stable filtration process of a Achenbach SUPERSTACK® II Filtration System in a stainless steel rolling mill
After defining the target mix and the assessment of potential in detail in this case inspection and cause determination putting forth a faulty precoating. Removal, disassembly and complete cleaning of 48 filter plates followed as well as reassembly and recommissioning on site at the customer.
Result: After quick diagnosis problem solving within only three days; simultaneously saving potentials of filter fleece and filter aids could be realized, and the operating efforts were reduced.
Restoring of the foil rolling mill performance after a severe damage of entry device, nozzle valve header and flatness measuring roll after an extensive fire
After the assessment of potential in the sense of inspection and preparation of an insurance report, the disassembly of the damaged components was executed. In case cleaning and refurbishment was possible, in the other case a new order respectively newly made spare parts were necessary. Only the spare parts delivery comprised 429 order items with 3,300 spare parts. This was followed by assembly and recommissioning on site.
Result: Relaunch of complete production after only three months.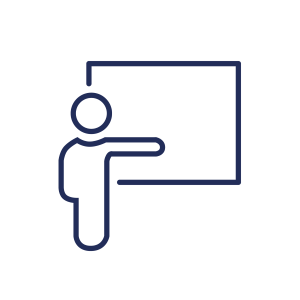 UniSkill Process Support
Extend your and your employees' expertise with the UniSkill Process Support. No matter if you have problems in the rolling or slitting process or you intend to improve your production results or process flow. On the basis of a comprehensive on-site cause and process analysis our process consulting offers you focused consulting service by our experienced specialists.
Here, our cloud-based analysis system Achenbach OPTILINK® for systematic recording and evaluation of machine data over the complete process chain is used.
In order to make your machinery functional and to reach all potentials, qualified staff is needed. Your employees acquire necessary knowledge and improve their skills by our customized on- and off-site trainings.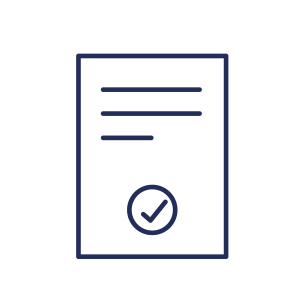 UniCare Service Agreement
Within the framework of a UniCare Service Agreement you take full advantage of a continuous support with increased transparency and attractive commercial conditions. The flexible and tailor-made agreement offers you regular checks at specified intervals, forward-looking service schedules, individual trainings as well as a time contingent for technical support.
Thus, you reduce your administrative efforts and are able to plan better. Moreover, you receive discounts on spare parts and flat rates.
Contact us directly. Our team is available for you.
To move forward in a modern economy, we need to step up the speed together.